I need your feedback.
I started this newsletter in September 2015. In the last five years, it has grown slowly by adding friends, family and colleagues - all totaling about 300 subscribers. This June I "opened" the newsletter to anyone who wanted to subscribe.
In one month I gained 3,000 subscribers.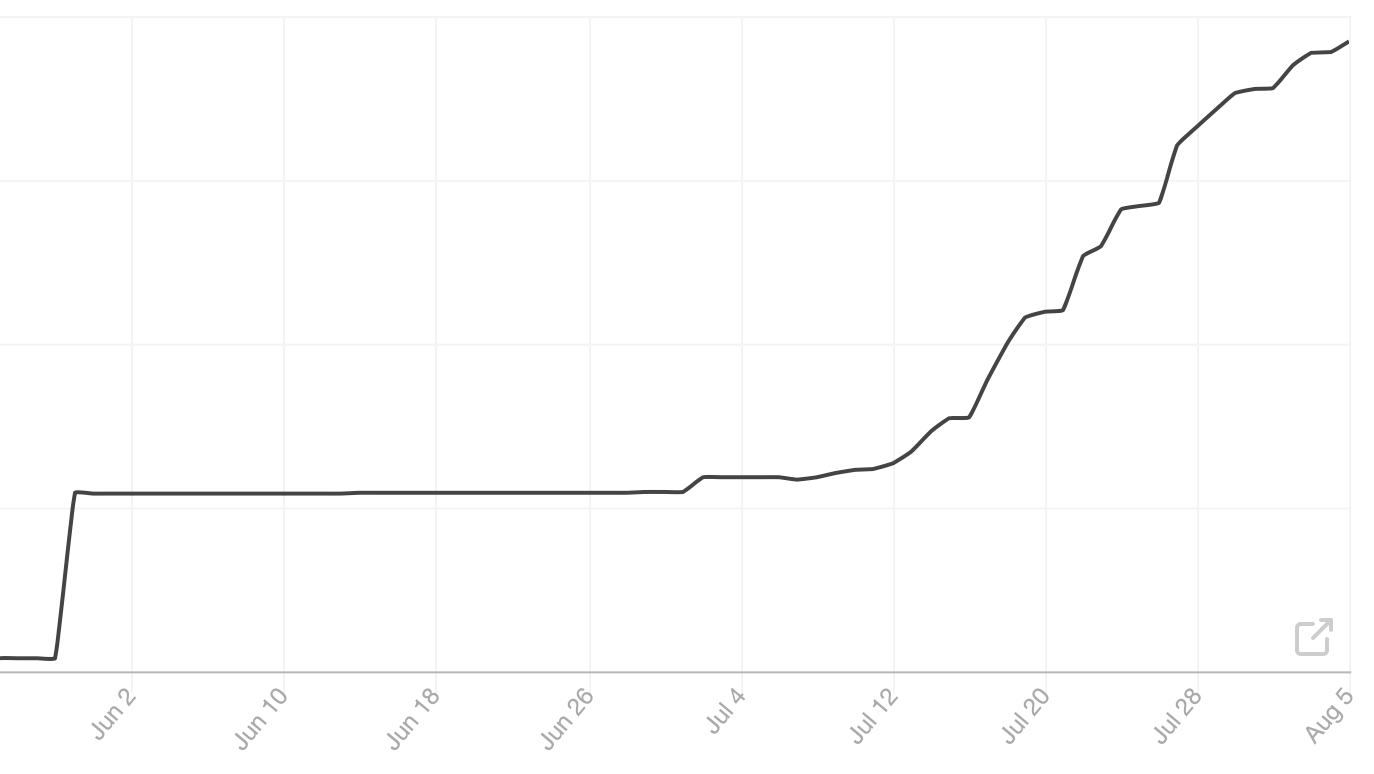 This growth has been gratifying but also overwhelming.
I want to be able to meet the needs of all our new subscribers, while still keeping the intimacy of the small newsletter I started intact. I'd love to hear your opinion on how that can be accomplished.
In particular, I'd like to know what you think of adding a short paid weekly format (while keeping the monthly newsletter free and intact). This would allow me to tackle timely issues such as why gutting the postal service leads directly to rising authoritarianism (and better days for dogs). It would also help me add more content (e.g. job listings) and support some of my financially struggling students by hiring them as part-time research assistants for the weekly newsletter.
Police Unions Are the Key to Law Enforcement Reform.
Law enforcement kills more than a thousand Americans a year. Many are unarmed, and a disproportionate number are African-American. Very few of the officers involved face serious, if any, consequences, and much of that impunity is owed to the power of police unions.
Police unions are powerful.
Police unions demand loyalty from mayors and receive donations and support from both Democrats and Republicans. The candidates they support tend to get elected to high office. The bills they lobby for tend to get passed. As labor unions in other professions decline, police unions are gaining members.
Police unions exist in a bizzaro alternate reality: conservatives who usually dislike unions, support police unions while progressives who are critical of aggressive law enforcement also support police unions.
Police unions are effective.
Unions are supposed to represent workers in disputes with management. However, when the workers are capable of taking human lives, union support often becomes a barrier to meaningful reform.

Police officers who are union members and are accused of misconduct may be given free legal representation paid for by the city and/or police union, as well as ample time to review evidence before speaking to investigators. Often, suspended officers have their pay guaranteed, and disciplinary recommendations of oversight boards are ignored. Complaints submitted too late are disqualified. Records of misconduct may be kept secret, and permanently destroyed after as little as sixty days.
Police union leadership isn't diverse
In all the police departments where the majority of officers are people of color … only ONE has a union leader who is Black. That's in Memphis.
Why is this a problem?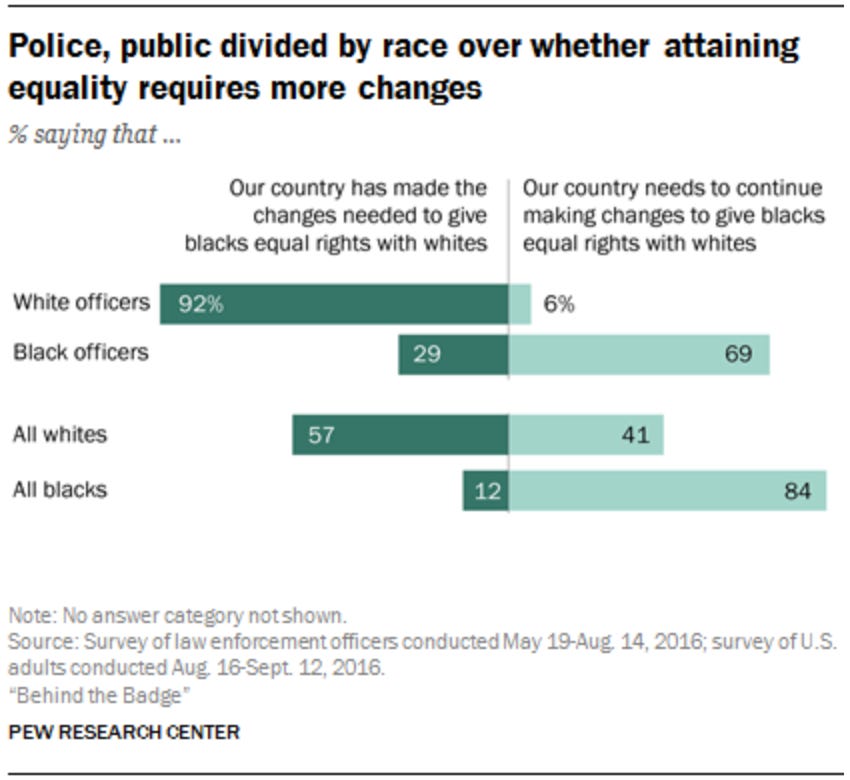 Because 92% of white police officers believe the United States has already achieved equal rights for Black people (while only 29% of Black officers do). Similarly, only 27% of white officers believe that this year's protests for civil rights are motivated by a genuine desire for justice, while 70% of Black officers do.
When the vast majority of union leaders think racism isn't a problem and protests are fake it is unsurprising that:
Police unions often resist calls for meaningful police reform
Many of the reforms that protestors are calling for aren't new - they've been resisted by police union leaders for years. For instance, advocates have been calling for disciplinary records of police to be made public and unions have fought vigorously against this. Similarly, advocates have called for immediate testimony by police officers involved in the excessive use of force. Instead, union leaders have pushed to give these officers up to two weeks to come up with their statements.
Unions generally serve a positive function, but the lack diversity in the leadership of police unions has turned them into institutions that perpetuate inequality and racism, rather than ameliorate its effects.
So why don't people of color lead police unions?
Police unions often perpetuate systemic racism internally as well as externally
On the one hand you have white leaders who are only recruiting people like themselves for leadership roles in police unions (this is a problem I have personally witnessed in many organizations, and it isn't limited to one race). There have been studies, for instance, where white officers have said they would not vote for a Black candidate for a union leadership position because they feel like a Black candidate won't be as vocal a defender of officer interests or as energetic and robust in their defense of law enforcement once elected.
On the other hand you have Black officers who just aren't interested in getting involved in running police unions. As someone who has trained law enforcement for years, I personally know many decorated Black officers who find the "old boys club" culture of police unions unappealing and unwelcoming. Moreover, as the Pew poll above shows: unlike white officers, many Black police officers personally relate to protestors who are upset with discriminatory policing.
And they don't want to be sitting in meetings where union members describe protests using racist terminology.
For instance, police union leaders have:
Called George Floyd a "violent criminal"

Those protesting his killing part of a "terrorist movement" and lamenting that they weren't being treated "more roughly by the police"

Called Black Lives Matter activists a "lynch mob"

Said Black protestors were a "pack of rabid animals"

Called the democratically elected prosecutor in St. Louis (who is Black) a "menace to society who must be removed by force"
Reforming police unions to make them more representative isn't a panacea. The culture of policing is the problem, not just the race of the people who lead police unions (in fact, there is substantial evidence that indicates Black officers are just as likely as white officers to use deadly force. Racism is systemic).
BUT: a police union led by people who have likely experienced and overcome systemic racism is more likely to be open to reconsideration of police norms and less likely to hamper, delay and resist reform efforts.
3️⃣ Things you can do:
Encourage people of color and women to lead police unions

Think also about: "REfund the police"
"Refunding" the police implies the more important element that public funds should be given back to the communities affected by police misconduct. It means reallocation of funds, reassigning non-policing activities to trained social workers and psychologists, redistributing resources for community support to reduce the need for police intervention.
Advocate and lobby for police misconduct records to be opened up
Not all records. Not sensitive records. But records of proven misconduct should be public. Law enforcement officers are public servants, paid with taxpayer dollars. People should know who is patrolling their neighborhood and cops should know that misconduct will be made public. Unions have resisted calls to make these records public, but the tide is shifting against secrecy. In NYC? Start here.

---
🎧 Now Playing on the UnfairNation Podcast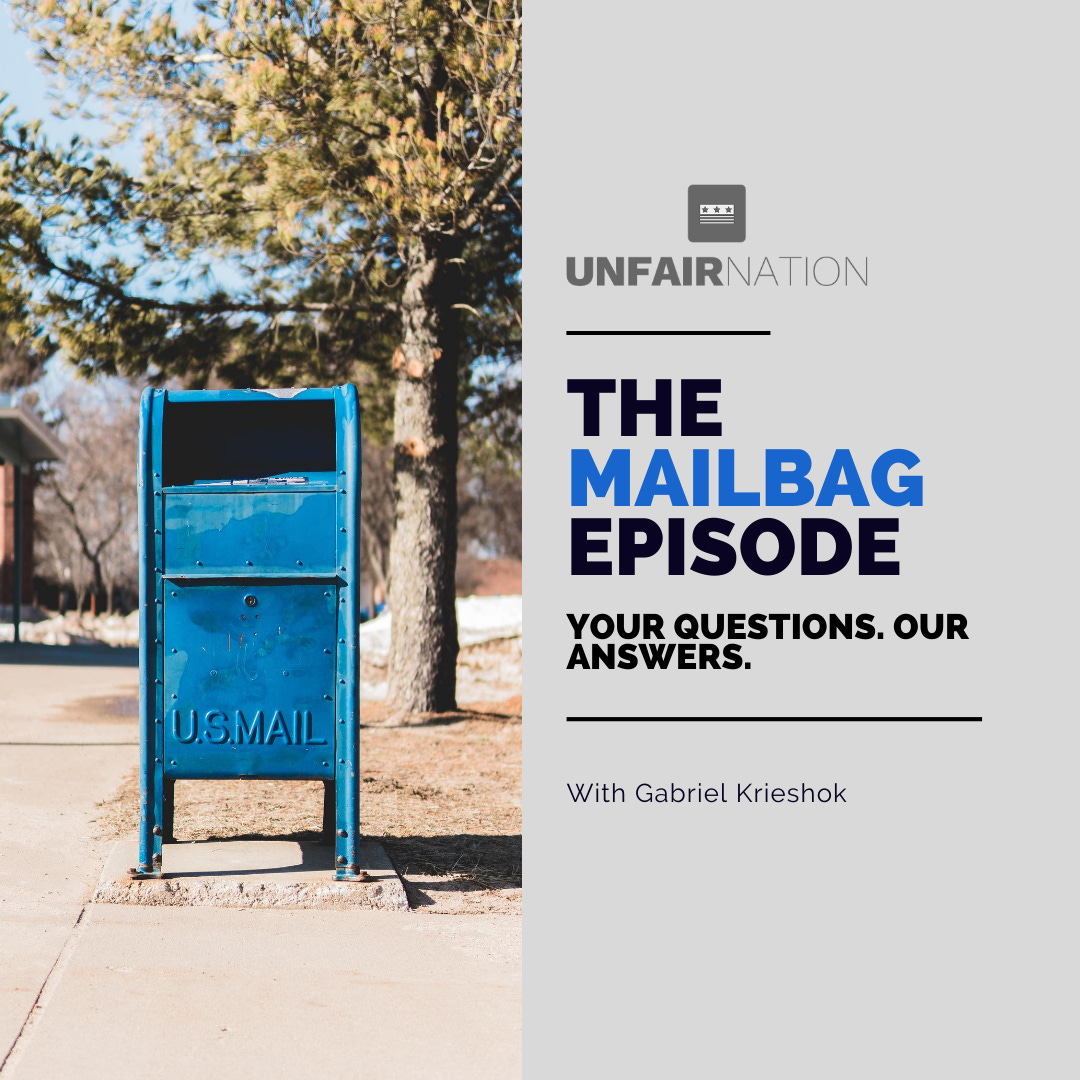 🕺🏽 Friends
Good friend (and 5th cousin twice removed) Shaarik Zafar shared a great opportunity at Facebook for a VP and Associate General Counsel on Civil Rights at Facebook. Before you apply, drop me a note.

Another opportunity to do good (and earn a living): if you are a recent law graduate, this paid fellowship may be of interest.


📅 Now
🙌🏽 FairNation
People taking an evening stroll past London's Houses of Parliament were surprised to see a beaming emoji smiling back at them this week. One passerby said,
Seeing the smiley made me laugh. It's also opposite a hospital, and you hope that people sick with COVID get to look out and see it - they probably need it.